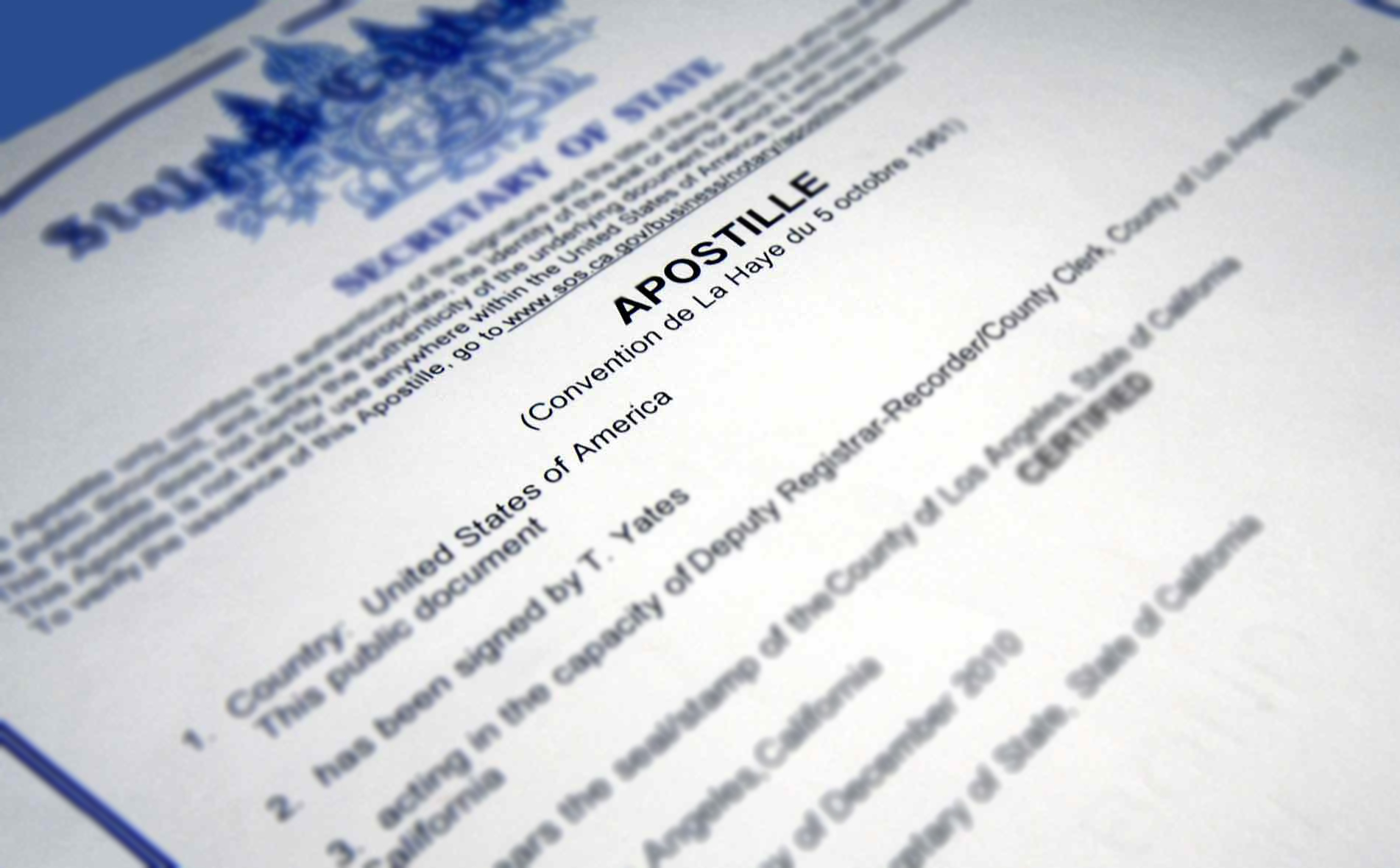 In some cases, the authenticity of legal documents is confirmed by an Apostille. So – Apostille, what is it?
Apostille is a special stamp, which confirms authenticity of documents and seals, affixed on any documents. Any person who signed as well as any person presenting a document has the right to request Apostille.
Apostille legalizes documents, not only within Ukraine but also in all the countries – members of the Hague Convention. For more information: Ukraine has become a member state of the Hague Convention in 2002.
Apostille in Ukraine can be put in:
The Ministry of Justice of Ukraine
The Ministry of Education and Science of Ukraine
The Ministry of Foreign Affairs of Ukraine
State Registration Service of Ukraine
According to subordination, a specific institution or person may apply for the Apostille. For example, general education institution, university, institute, any state-owned enterprise scope of activities of which is within the matters of education and science can request for Apostille authentication of documents to the Ministry of Education and Science of Ukraine. For students wishing to study abroad, it is essential to get Apostille, which, in turn, will authenticate the diploma.
According to Ukrainian law, the Apostille stamp can be affixed to the copies, not the originals of the following documents: a military ID, service record book, passport, identity card, etc..
How much time is Apostille valid?
Apostille does not have a specific expiration date. The term is not specified in the Hague Convention. But there are countries that have set their own validity periods for Apostille. For example, in Italy, validity period ends after 6 months. If you fail to submit a document to an institution within the prescribed period, it is necessary to re-issue the document and submit it with a new Apostille.
What is a double Apostille?
Procedure of double Apostille is as follows: first Apostille shall be put on the original document or a notarized copy, then it shall be translated, notarized and then the second Apostille stamp shall be affixed on notarized translation. Documents submitted for further consideration abroad, shall fully comply with the norms of Ukrainian legislation and the country of their destination. Learn more about Apostille directly in relevant institution, which will inform about all their demands relating to the proper registration of all documents.